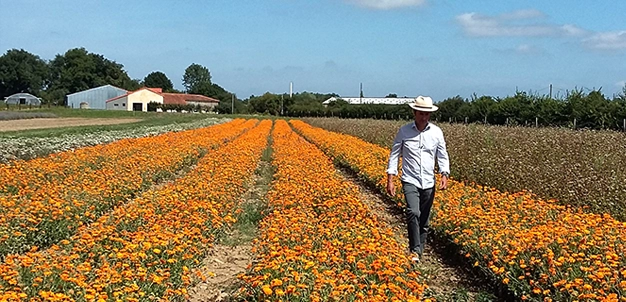 CSR approach
Since its inception, the Nature & Stratégie group has been committed to a sustainable and responsible approach. Since July 2023, the group is the first cosmetics company to be BioentreprisedurableⓇ. This certified CSR approach is based on the ISO 26000 standard and values our corporate commitment to sustainable development since 1985.
---
Nature & Stratégie's CSR manifesto
In light of climate change and loss of biodiversity, we had to take action to respond to this environmental emergency. Our role, as a stakeholder in natural, organic and eco-friendly cosmetics and detergents, is to go beyond our economic activities and promote a powerful society-wide approach to make a better world for people and the planet.
We realise that this method requires both a collective commitment and the implementation of shared actions both big and small. We acknowledge that we cannot change the world alone. However we can take action at our own level and promote the full roll-out of organic, eco-friendly and sustainable cosmetics and detergents by making CSR a core component of our strategic plan.
Committed to a CSR approach
The implementation of a certified CSR approach allows Nature & Stratégie to promote and develop practices associated with the three pillars of sustainable development. By setting ourselves ambitious goals in line with organic certification, we can respond to tomorrow's social and environmental challenges.
Make CSR a core strategic consideration capable of driving overall performance.
Provide working conditions that support employees' self-fulfilment and involvement in the company's plans.
Reduce the environmental impact of operations at every stage in the lifecycle of our products.
Ensure human rights are respected and fair distribution of value in supply chains.
Contribute to the sustainable development of the organic sector.
Promote the authenticity and naturalness of organic products.
Be transparent in terms of CSR objectives and involve stakeholders in their resolution.
Promote access to organic cosmetics and food in the regions where the group is present.